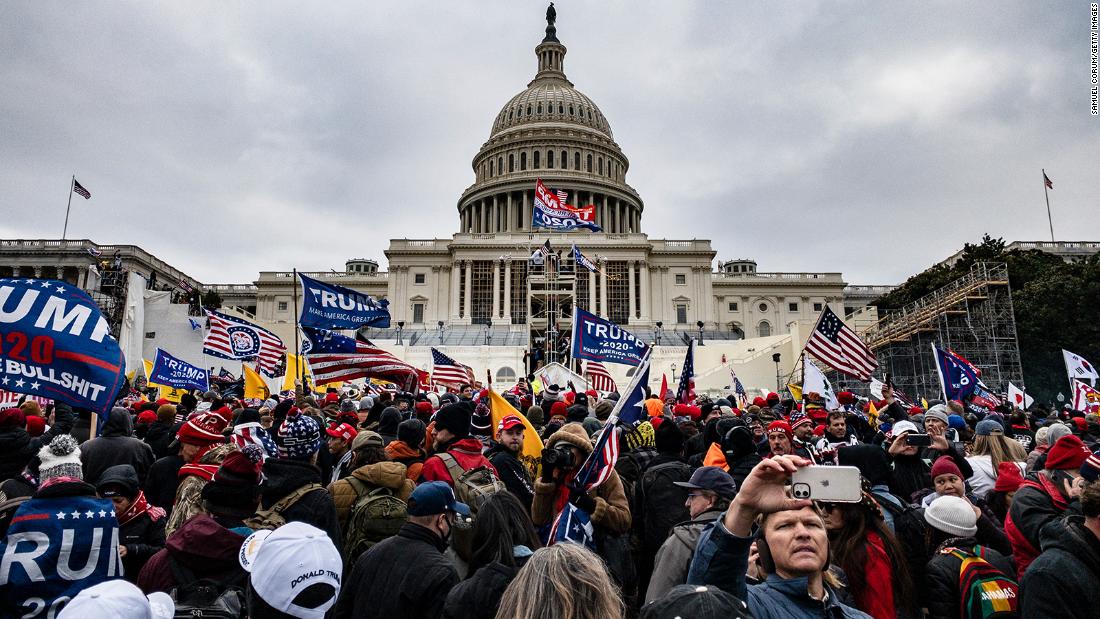 Washington Post report refutes January 6 alternate reality promoted by Tucker Carlson
The distance between Trump America's January 6 perception and the rest of America's understanding of the attack grows wider than it can be bridged.
To see what I mean
look
Tucker Carlson's "false flag" conspiracy theory – coming to Fox's streaming service Monday – and comparing it to the Washington Post's award-worthy reconstruction of "red flags" before Jan.6, the outpouring of blood during the attack, and "contagion" afterwards.
For conservative news consumers, history is fading. For everyone else, history is still being written. New facts are still emerging. The Post's new three-part series was put together by a team of 75 journalists. This project began "in late spring, after the failure of Congress's efforts to create a bipartisan panel to examine the January 6 attack," editor-in-chief Sally Buzbee said in this memo from the editor Sunday.
One of the books that will define the month of November is "Betrayal", the new late Trump tome from ABC's Jonathan Karl. Like "Peril," "Betrayal" convincingly demonstrates that the period between Election Day and Inauguration Day was even more precarious than we knew at the time. I read an embargoed copy of "Betrayal", released on November 16, and I was struck by this line:
"I didn't realize it at the time, but upon bringing this book back I became convinced that the peaceful transfer of power that occurred, as expected, on January 20 was something of a miracle. . "
Karl is not a progressive expert or a hyperbolic columnist. He is one of DC's most respected penpals. He and so many others say: America was on the brink of a constitutional crisis. And we could go there again soon.
But I pointed out in Sunday's "trusted sources" that some reporters in other media, outside of ABC and CNN, don't feel like they can sound the alarm bells. They see what is happening but they feel constrained by their writing, by standards, by public pressure.
Imagine the road ahead
I opened Sunday's CNN TV show with the longest monologue I have ever tried to do. But I hope it was for a good reason. I wanted to look into 2022, 2023, and 2024, imagining what could happen with Donald Trump in firm control of the GOP and bent on revenge. We know what Trump will do. What will the rest of us do? If you wish, watch the monologue on YouTube and / or share it on social networks …
Tucker's alternate reality
"For a full week, we're going to find out what really happened on January 6," Carlson said.
claims
Friday, for a weeklong series starting on Monday. Oliver Darcy wrote about Fox PR on Friday night trying to point out to reporters that "Patriot Purge" will be streaming on the Fox Nation subscription service, not the 8pm Carlson show. This could be interpreted as an attempt by Fox to put some distance between his brand and Carlson's plot. But there's another way to think about it: as Fox PR trying to build more subscriptions for the streaming service. As Fox tries to capitalize on the controversy to boost his results …