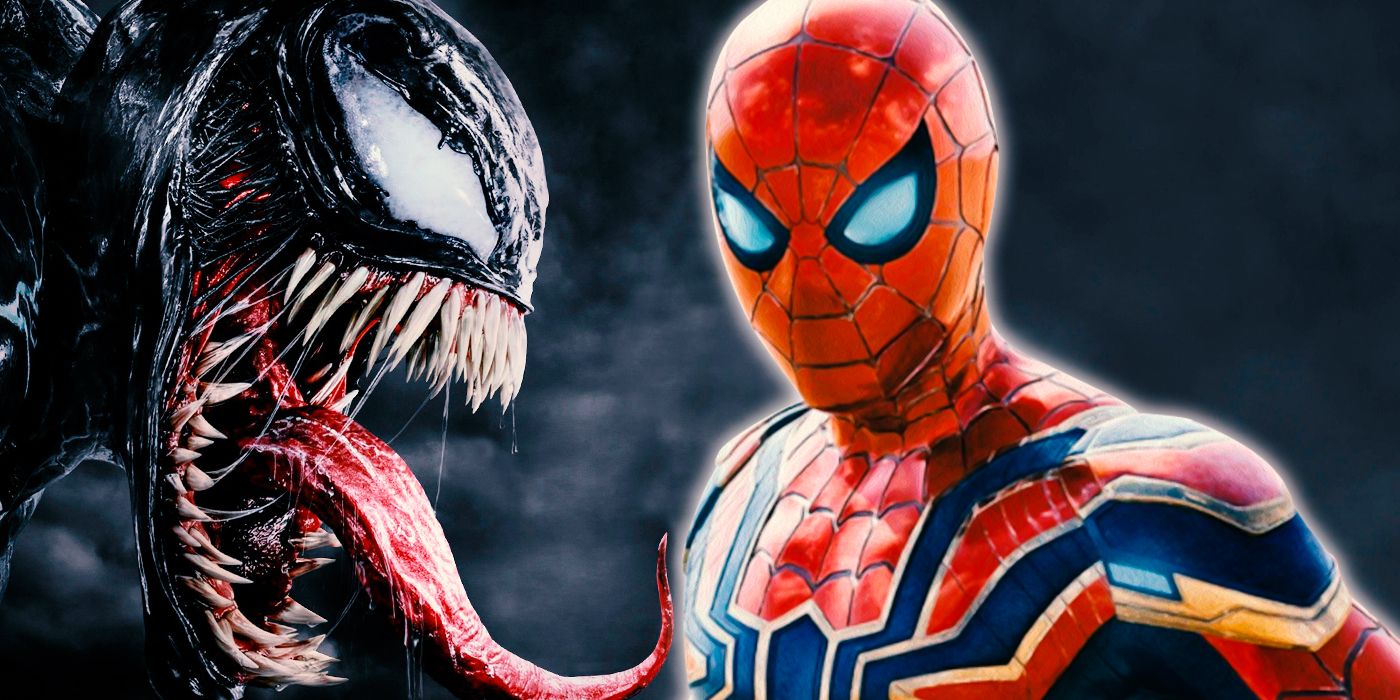 Venom 3 is a multiversal affair with Spider-Man
Rumors have it that Venom's third film will see the Lethal Protector finally take on a specific Spider-Man in a multiversal adventure.
WARNING: The following contains major spoilers for Spider-Man: No Way Home, currently showing in theaters.
Venom 3 can see the Lethal Protector take on Spider-Man outside of his own universe.
According to industry expert Daniel Richtman, Venom 3 "will explore the multiverse" and show "Venom meets and fights Spider-Man at last". Part of the genesis of this theory was the end credits scene of Spider Man: No Path Homepage, who saw a dimensionally displaced Eddie Brock trying to figure out the history of the Marvel Cinematic Universe. The scene ends with Eddie and Venom sent back to their own universe (and leaving behind a piece of the symbiote). The person sharing Richtman's report went on to speculate that Andrew Garfield would be the one in the Spider-Man costume.
RELATED: Venom 3: Here's What The Marvel Sequel Movie Should Avoid
The theory that the Venom films (and their upcoming companion film, Morbius) take place in the same continuity as the Incredible Spider Man the movies have been released recently since Sony owns the rights to all of these properties that share a darker, more serious tone than the relatively light and comedic MCU. Additional rumors suggest Garfield is not quite done after returning to No way home.
Producer Amy Pascal recently confirmed that a third Venom the film was in the works at Sony, but details are scarce. Andy Serkis, who directed Venom: Let The To be Carnage, expressed interest in returning to wrap up the trilogy, saying, "I have a few ideas of my own, but I certainly wouldn't be bold enough to present them now." He added that a confrontation with Spider-Man was something inevitable. "It's going to happen, the question is when," he said. "We don't want to rush him."
RELATED: Spider-Man Star Wants Venom To Fight Lizard In Future Movie
In addition to Morbius and Venom 3, Sony is working hard on another Spider-Man project, Spider Man: On the other side the Spider-Verse. The sequel to the 2018 Oscar In the Spider-Verse will see Miles Morales, Gwen Stacy, Miguel O'Hara and "a new team of Spider-People" explore the multiverse and "face off against a villain more powerful than anything they have ever encountered." On the other side will also be split into two films made simultaneously, with Part One is slated to hit theaters on October 7, 2022 and Part Of them released in 2023.
Spider Man: No Path Homepage is currently showing in theaters. Venom: Let The To be Carnage is now available for streaming and on Blu-ray, DVD and 4K Ultra-HD.
KEEP READING: Venom Creator Todd McFarlane Praises The Movies' Anti-Hero Formula
Source: Twitter
Why the MCU's Spider-Man didn't fight the movie's villains before No Way Home
About the Author