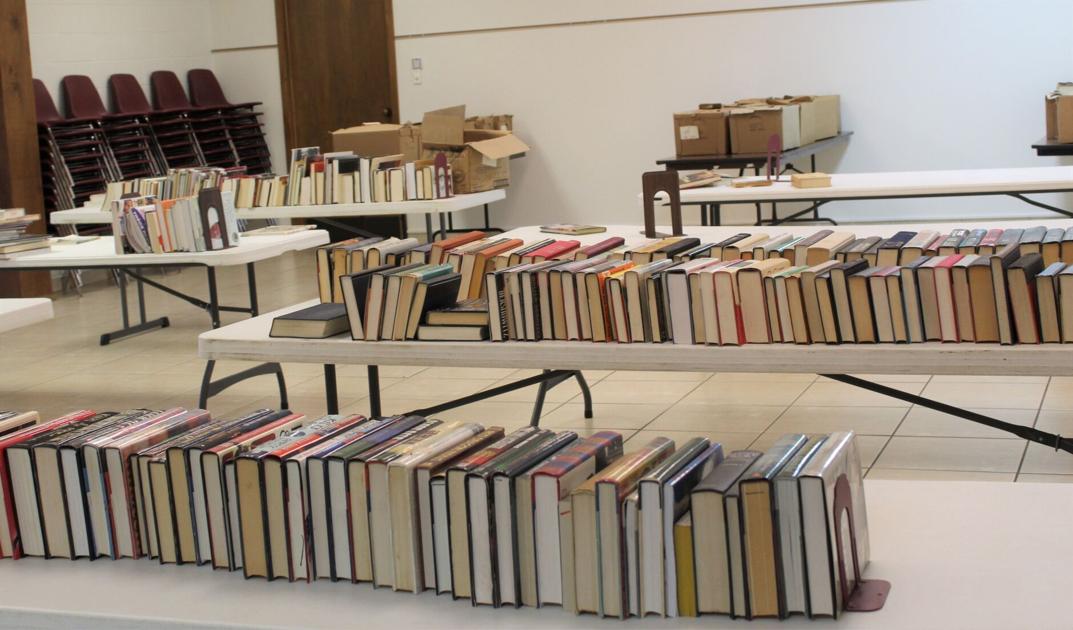 Troup Library to host book sale, other events | New
The Cameron-J. The Jarvis Troup Municipal Library will be holding a book sale from Tuesday October 26 to Saturday October 30, during normal library hours. Proceeds from the sale will go to the library.
Hard and soft covers, children's books, adult fiction, and a variety of non-fiction books will be available. The cost of hardback books and DVDs is $ 1 each, paperbacks and children's books will be $ 0.25 each, and there will even be $ 5 per bag for those who like a lot of books. Paper bags will be provided by the library and patrons can fill the bag with books, not DVDs, and pay only $ 5 for the lot.
Other special rates may also apply during the sale, according to librarian Melanie Brumit.
The library is currently holding a raffle, the proceeds of which will also be donated to the library.
Quilts and other handmade items were donated specifically for the raffle and are on display in the library.
Raffle tickets are divided into two categories: Group A and Group B. Tickets for Group A items cost $ 5 each or $ 20 for five tickets. The items in Group B are the quilts and cost $ 10 each or $ 50 for six tickets.
Raffle tickets can be purchased at the library. Checks will be accepted by mail for raffle entries. Call the library at 903-842-3101 for details.
The draw will take place during the Friends of the Library bake sale, which will take place from 9 a.m. to 12 p.m. on Saturday, November 20.
In addition to these events, the library plans to host an open house during the Holiday in the Country event, scheduled for Monday, November 15.
Artwork by Troup ISD students will be on display in the community hall and refreshments will be served. Six vendor tables are also available for hire during the event. The tables will be installed in the center of the room to allow movement and visualization of the students' works. Applications from suppliers are currently being accepted. Those interested should contact the library for more details.
The Cameron-J. The Jarvis Troup Public Library is located at 102 S. Georgia Street and can be reached by calling 903-842-3101 or emailing [email protected]
For opening hours or other library information, visit trouplibrary.org.