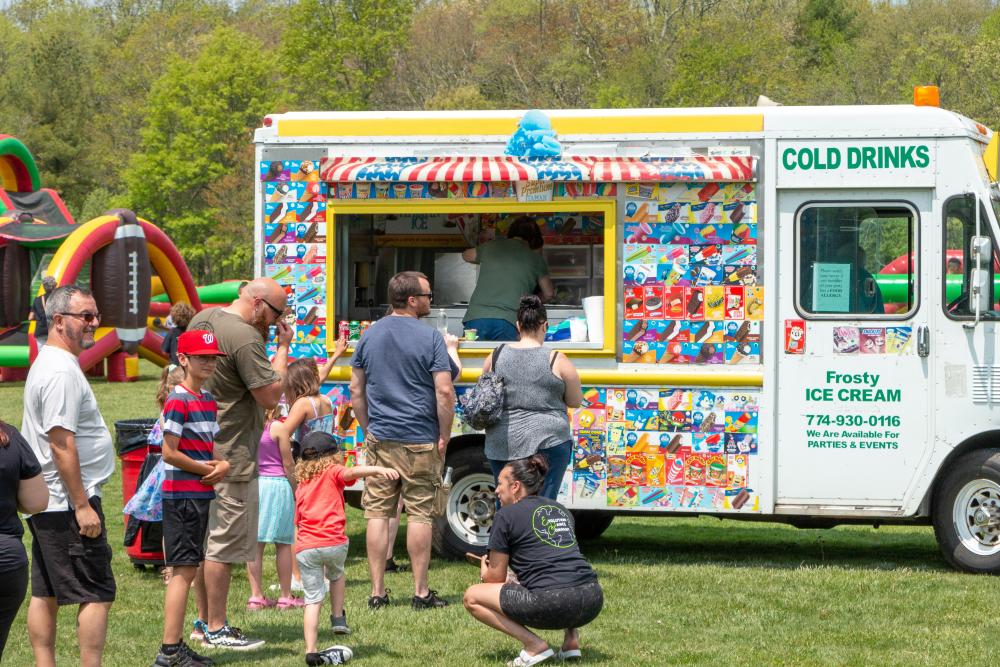 The Quinn School is having a block party in the spring
The Quinn School is having a block party in the spring
Quinn Elementary School was packed with children of all ages on Saturday, May 21 for a springtime block party featuring bouncy castles, face painting and demonstrations of various after-school programs.
"We just wanted to have a big community event and invite everyone to the school," said PTO president Linda Hamilton. "We haven't been able to do that in recent years."
Hamilton explained that the event was not a fundraiser but simply a "fun way for people to get together".
Attending the fair were members of Dartmouth's Police, Fire and EMS teams, a selection of local vendors and a book fair.
"We've had the book fair here all week and now we've brought it here for more fun," said volunteer Michelle Gagne who led the book sale with her daughter Kylie.
Gagne said half of the proceeds from the book fair would go back to the school and the books were buy one, get one free for the day.
"If they don't have an even number [of books] I make them come back and get something for free," Gagné said with a laugh.
In a section of the Quinn School grounds, an assortment of child-focused organizations and classes set up booths and gave demonstrations.
One such demonstration was hosted by Dan D'Onfro's World Class Kendo Karate, a Dartmouth-based martial arts school.
The karate school students showed off their skills with a choreographed routine and breaking boards with kicks and elbows.
Kallen Rousseau, 7, who is taking lessons at school and broke a board at the event, said it was "unbelievable" to kick it in half.
One of the highlights of the event was the inflatable bouncy castles, which included not only obstacle courses, but also inflatable cabins where children could hit baseballs, shoot basketballs and throw soccer balls through hoops.
Hamilton said the fair could not have been done without the help of hardworking volunteers.
"We have a dedicated community of parents and volunteers who put this together," she said. "They worked very hard."