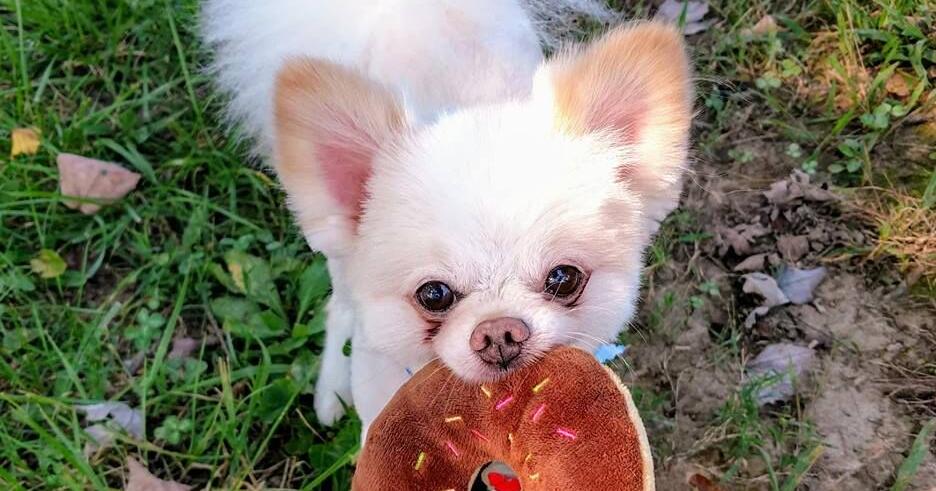 Sale of books to benefit animals with special needs | Sunday stories
Submitted by Jamie Farris
KINGSPORT — A book sale to benefit animals with special needs will be held Saturday, April 2, from 8 a.m. to 2 p.m. at 4718 Grassland Court in Kingsport.
The sale benefits the Tiny Paws Sanctuary for Animals with Special Needs.
Tiny Paws is a 501©(3) non-profit organization located in Church Hill. The sanctuary specializes in caring for animals with chronic illnesses, birth defects and other physical disabilities, often caused by past abuse.
Jeffery is one of the many animals at the sanctuary. Rescued from an animal cruelty case, Jeffery's hip was dislocated and his knee broken as a young dog. Unfortunately, the owners never had it treated. When he came to Tiny Paws, he was in a lot of pain. Thanks to excellent veterinary care and lots of love, Jeffery can now run and play fetch, his favorite game. Customers will be able to meet Jeffery at the sale.
The book sale will feature over 4,000 titles, mostly popular fiction and children's books. Individual purchases are $1 for softcover, $2 for hardcover, and 25 to 50 cents for children's books. Alternatively, customers can fill a plastic grocery bag for $5 or a large paper grocery bag for $10.
All proceeds help cover the sanctuary's large medical expenses, which average about $12,000 a year.
To learn more about the organization or event, visit the Tiny Paws Facebook page or contact the organization's director, Jamie Farris, at [email protected] You can also visit the website at www.tinypawsanctuary.com.