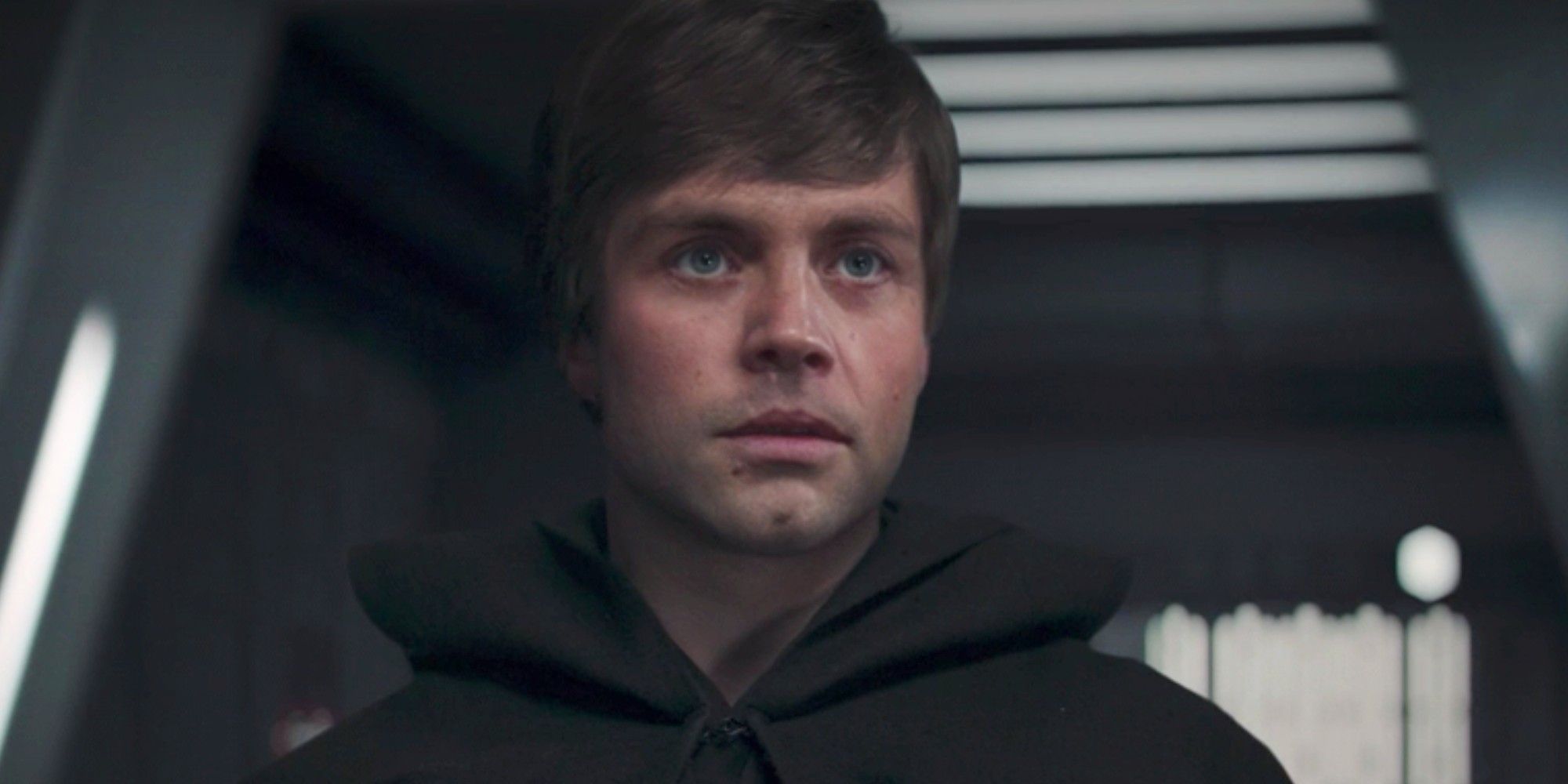 Rumored Luke Skywalker to Appear in Boba Fett's Book Episode
Following the events of Episode 5 of The Book of Boba Fett, Luke Skywalker would appear in an upcoming episode of the Star Wars series.
Following Boba Fett's BookIn Episode 5 of "The Mandalorian Returns," Luke Skywalker is set to appear in an upcoming episode of the series. Episode 4 of Boba Fett's Book ended with a musical note familiar to Disney+ fans The Mandalorian. While many thought Din Djarin (Pedro Pascal) would appear in Episode 5, directed by The Mandalorian vet Bryce Dallas Howard – very few expected his entire runtime to focus on catching up on the character.
The last hearings saw Din Djarin end The Mandalorian season 2, he defeated Moff Gideon, claimed the Darksaber, and sent Grogu with Luke Skywalker to learn the ways of the Force. Chapter 5 of Boba Fett's Book picks up with Din sometime after the events of Season 2; collect a bounty, find the remaining Mandalorian tribesmen, forge armor for Grogu, and wield the darksaber before heading to Tatooine to acquire an N-1 starfighter from Peli Motto. At the end of the episode, Fennec Shand shows up to recruit Din Djarin into Fett's battle with the Pyke Syndicate. Din agrees to help, but not before visiting a boyfriend first.
Related: The Mandalorian's New Ship Subtly Sets Up Grogu's Perfect Return
According to CinelinxLuke Skywalker could appear alongside Grogu in Boba Fett's Book. The outlet first announced Din would be making an appearance in Boba Fett last April, a scoop that has since been confirmed in the latest episode. Cinelinx also learned that Grogu and Luke, who the former is with, would appear in the series, but chose not to report it and risk spoiling story development. Given the events observed in Boba Fett's Book Episode 5, however, the outlet is now reporting that a Luke Skywalker appearance will take place in an upcoming episode.
This report is far from verified and, while it makes sense to include familiar faces from The Mandalorian, characters as monumental as Grogu and CGI Mark Hamill seem over the top. "The Mandalorian Returns" is already universally hailed as Boba Fett's Bookthe best episode despite the absence of its main character. Including Grogu and Luke in the series would overshadow Boba even more, while rushing the narrative beats that were best left for The Mandalorian season 3.
Until the rumor in question is confirmed, it is best to proceed with a healthy dose of trepidation. Given what is known of Luke's time after Star Wars: Return of the Jedi, he presumably took Grogu to his secret Jedi temple (location unknown) – which is eventually destroyed by Ben Solo. With only two episodes left in Boba Fett's Book, it seems more likely that Din will visit Grogu off-screen and then return to help Boba with the Pykes in the season finale. Again, the rumor of Din appearing in Boba Fett's Book turned out to be true, so Cinelinx's source might be correct about Luke. With just a few more episodes, we'll see sooner rather than later whether or not Luke Skywalker makes a return in Boba Fett's Book.
More: The Mandalorian: Luke Taking Baby Yoda Isn't A Plot (It's A Solution)
Source: Cinelinx
Star Wars Fans Demand Bryce Dallas Howard Movie After Boba Fett Ep 5
About the Author