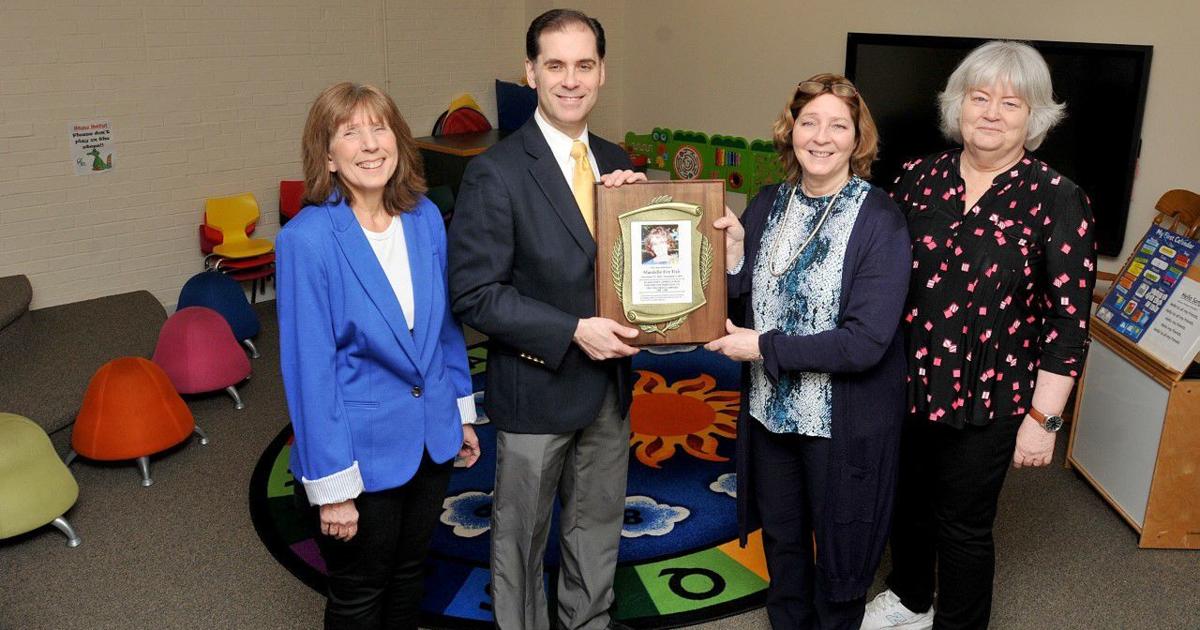 Indiana Free Library offers weekly programs | News
The New Century Club is still collecting books for a used book sale to be held from 10 a.m. to 4 p.m. Saturday, April 23 at the John Grauer Social Hall at the Unitarian Universalist Church, 285 Twolick Drive, along with a bag sale Sunday, April 24, 12 p.m. to 3 p.m. Please drop by the library to drop off your books during opening hours: 10 a.m. to 9 p.m. Monday and Wednesday, 10 a.m. to 6 p.m. Tuesday and Thursday; and 10 a.m. to 5 p.m. on Saturday. All proceeds from the sale of the book will benefit the Indiana Free Library.
The Indiana Free Library welcomes the public to its lineup of free programs starting Monday. The weekly theme for the Children's Department is Earth Week.
MONDAY
10 a.m. to 11 a.m., Book Babies. This delightful program introduces your baby, from birth to 24 months, to the sounds of language and music through simple stories, songs and nursery rhymes. Book Babies will take place in the Children's Department Story Room.
6 to 8 p.m., Community Writing Center tutoring. Tutors at the IUP Jones White Writing Center provide all members of the community with free one-on-one support for any type of writing (including idea generation, creative writing, job search materials and much more) in a friendly setting. This is a walk-in service and tutoring sessions can last from 10 to 45 minutes. All members of the Indiana community are welcome. This will be the last opportunity for the Writing Center to lead this session. Refreshments will be offered.
6 to 6:30 p.m., We Be Book N' Tween Book Club. "The Mayflower" by Kate Messner.
The We Be Book N' Book Club is a reading club suitable for children from 8 to 14 years old. The club meets every third Monday evening of each month in the Mardelle Fish Story Room in the Children's Department. Hard copies of each title are available at the library for payment on the book club shelf on the first floor of the library.
7 p.m. to 8 p.m., Around the World Book Club. Join the library's new book club as it reads around the world. This month, the group will read Serhii Plokhy's "The Gates of Europe: A History of Ukraine".
Books are available at the cash desk in the library. For more information, please contact Elin at elintheli [email protected]
TUESDAY
1 p.m. to 2 p.m., Story time at the Poulailler. Storytime in the Chicken Coop is a library program for children ages 2-6 in the Mardelle Fish Story Room and Crafts Area of ​​the Library.
4 to 5 p.m., Code Brave — Teens. There are still places available for the library's teen program. You can register at www.indianafreeli brary.org.
WEDNESDAY
4 to 5 p.m., Code Brave — Children.
THURSDAY
3 p.m., episode of Checkers TV. We are pleased to be able to offer this new digital service. Checkers TV is a weekly educational entertainment program featuring Checkers the Inventor, his robot sidekick Snoozer and a variety of special visitors in highly produced 30-minute episodes. The episodes will be posted directly on the Facebook page and the IFL website every Thursday around 3 p.m.
SATURDAY
1 to 3 p.m., Earth Day celebration. Put on your outerwear and come join your friends at the library for a celebration of our Earth in this program for kids ages 0-17. Participants will learn how to pot flower seeds to take home to grow and decorate their pots with a colorful flower they made during Earth Day craft time. A special guest will be present to explain how to take care of our Earth by keeping it clean, preserving precious resources and taking care of our animal friends.
There is no registration for this program and it is open and free to the public. All materials for planting flowers and crafts will be provided.