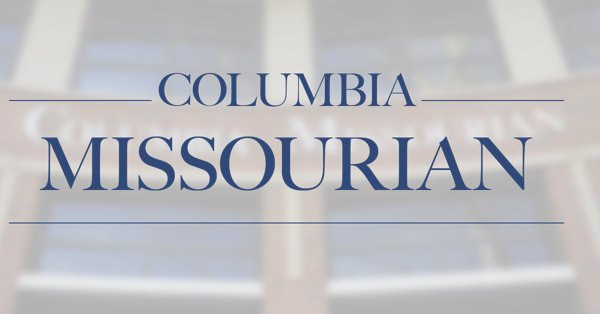 House gives preliminary approval to plan that could reverse Medicaid expansion | News
JEFFERSON CITY — House Democrats voted against a joint resolution on Tuesday that could undo a successful 2020 ballot measure allowing Medicaid expansion.
Sponsored by Rep. Cody Smith, R-Carthage, HJR 117 proposes a constitutional amendment that would allow the Missouri General Assembly to appropriate funds for the program each year as lawmakers see fit.
People covered by the joint state and federal health care program include children, the elderly, pregnant women, people with disabilities, and low-income adults. After Missouri voters approved Medicaid expansion in August 2020, Medicaid eligibility was extended to working-age adults up to 138% of the federal poverty level. For a family of three, that's $31,781.
Under Smith's proposal, there would be no funding for the expanded state program if the General Assembly chose not to allocate funds to it.
Democrats said the proposal is misleading, ignores the decision made by voters and could hurt children's hospitals.
But Smith, the chairman of the House Budget Committee, said the change was necessary for budget control.
"I think our (state) Medicaid system is broken in many ways," he said.
The House gave preliminary approval to the measure. Another vote is needed to send it to the Senate. If approved by the legislature, the resolution would be placed on the statewide ballot for consideration by voters.
Smith's proposal also includes two other elements: Adults ages 19 to 64 must work 80 hours a month and reside in Missouri to qualify for assistance.
"I mentioned employment (but) you can also meet these requirements through education, community service, job search, or providing employment preparation assistance "Smith said.
He added that the residency requirement would effectively eliminate what's known as out-of-state payment, which ends up subsidizing other states' Medicaid programs.
"If you have a Medicaid beneficiary from Illinois or Kansas who comes to Missouri, their service provider is paid by that respective state's Medicaid program, and in addition, Missouri adds to that payment and subsidizes it," Smith said. "We are the only state in the country to provide this type of additional Medicaid payment."
Regarding endowment of the General Assembly with the power to decide on the allocation of funds, Smith said this would prove potentially beneficial in the years to come when Medicaid becomes prohibitively expensive and eventually encroaches on other priorities. of the state budget.
Representative Patty Lewis, D-Kansas City, had sent out a survey to her constituents in preparation for the session. One of the questions she posed was, "Should lawmakers appropriate the necessary funds from the state budget to fully fund Medicaid expansion, as demanded by voters in Mississippi?"
Lewis said one of the respondents asked why the question was being raised, given that voters approved the Medicaid expansion and the Missouri Supreme Court asked the state to fund it.
"Why do we even have representatives when they continue to refuse to represent the people of the state? asked Lewis.
As a nurse, Lewis considers health care to be very important.
"I've taken care of so many patients who were admitted to intensive care because they didn't have access to preventative health care, and they ended up crippled by medical bills," he said. she declared.
Rep. Betsy Fogle, D-Springfield, offered an amendment to change the wording, which she considered misleading. She wanted to include the following lines:
Allow state lawmakers to determine which Medicaid-eligible Missourians are allowed to have their health care funded.
Prevent Missouri hospitals from offsetting a portion of the unreimbursed costs of treating non-Missouri Medicaid patients.
Imposing work requirements on adult Medicaid beneficiaries.
Rep. Dirk Deaton, R-Noel and Rep. Phil Christofanelli, R-St. Peters, criticized Fogle's formulation.
"It has more dangling clauses and more passive time than a seventh-grade book report," Christofanelli said.
The amendment proposed by Fogle was rejected.
Representative Peter Merideth, D-St. Louis, said those who would take the biggest financial hit from Smith's proposal would be children's hospitals. He asked for the resolution to exempt them, but his idea was also rejected.
Missouri Budget Project Chair Amy Blouin issued a statement in opposition shortly after the House adjourned.
As a nonprofit public policy analysis organization that analyzes economic issues, the Missouri Budget Project said HJR 117 would not only undermine the will of Missouri voters, but also eradicate the economic growth that the expansion Medicaid will bring once fully implemented.