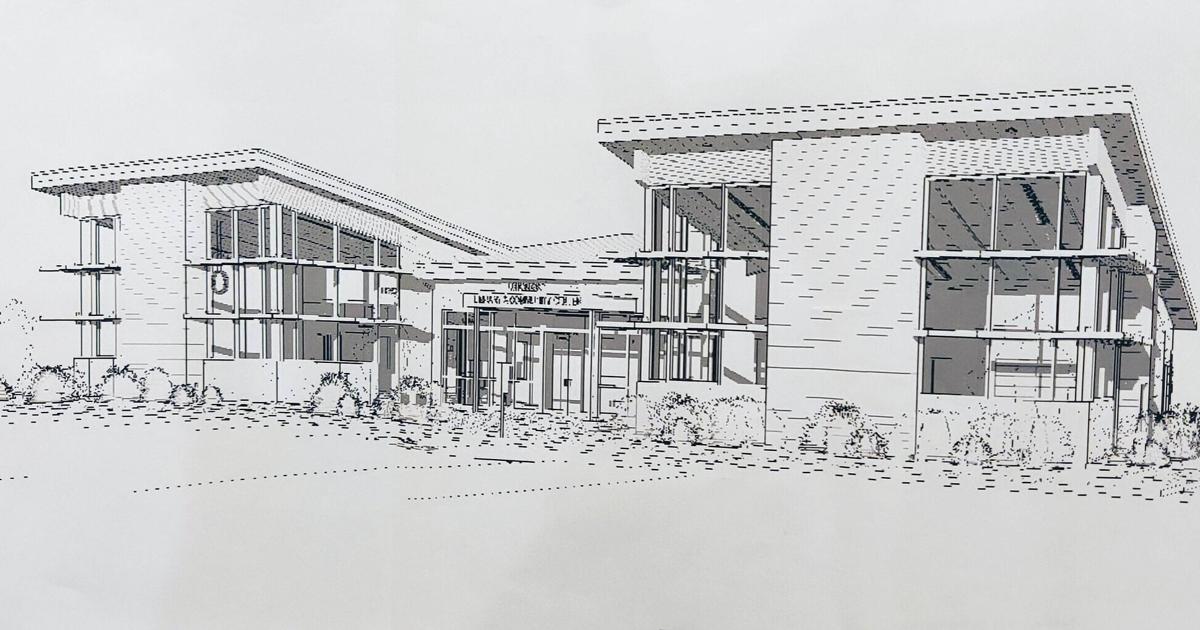 Fundraising Continues for Union Gap Library and Community Center, with Events in August | Local
Fundraising for a new library and community center in Union Gap continues, with a foodie event and book sale planned for August.
The town of more than 6,000 people hasn't had a local library branch since the old library in the Old City Hall building was razed in 2015 due to black mold. Members and sympathizers of a non-profit association, the Friends of Union Gap Library and Community Centerhave been busy meeting donors and continuing to share the story of the library and center designed to serve the whole community.
The 5,000 square feet Union Gap Library and Community Center will occupy the northwest end of the city's Civic Campus at 102 W. Ahtanum Road, across from City Hall and the police department. The COVID-19 pandemic has impacted the project in several ways, including cost increases, but proponents hope to innovate later this year or early next year.
Recently, Sea Galley restaurant owner Steve Hart donated proceeds from a Dining for Dollars event on June 29 – 20% of sales that day. He raised $1,225.91. On July 22, Hart presented nonprofit members with a large ceremonial check. "My staff have never seen me smile like that," he said.
Mark Crouchet, chairman of the association's board of directors, thanked Hart for his support, as did others. "We really want to thank all of our community partners for their support," said Board Member Theresa Charvet.
Sea Galley will host another Dining for Dollars event from 11 a.m. to 9 p.m. on August 24. Patrons can dine on site, purchase order forms or purchase a gift card to contribute to funds raised for the new library and community center.
Hart wore a gray T-shirt with the words "Union Gap Library & Community Center Community Supporter" at the recent check presentation. The T-shirts themselves are a fundraiser; they also come in blue, with yellow lettering, and are usually available for purchase at fundraising events or by contacting a Friends board member. T-shirts are $20 for sizes small to extra large. Sizes 2X to 5X are $22.
Supporters are also planning a book sale during the Pioneer Power Show & Swap Meet at Central Washington Agricultural Museum August 20 and 21. The book sale will take place at the museum from 10 a.m. to 5 p.m.
Julie Schilling, vice president of the nonprofit, said supporters were told the project would go out to tender in late September or early October. "In the meantime, we have applied for grants to help with the money," she said.