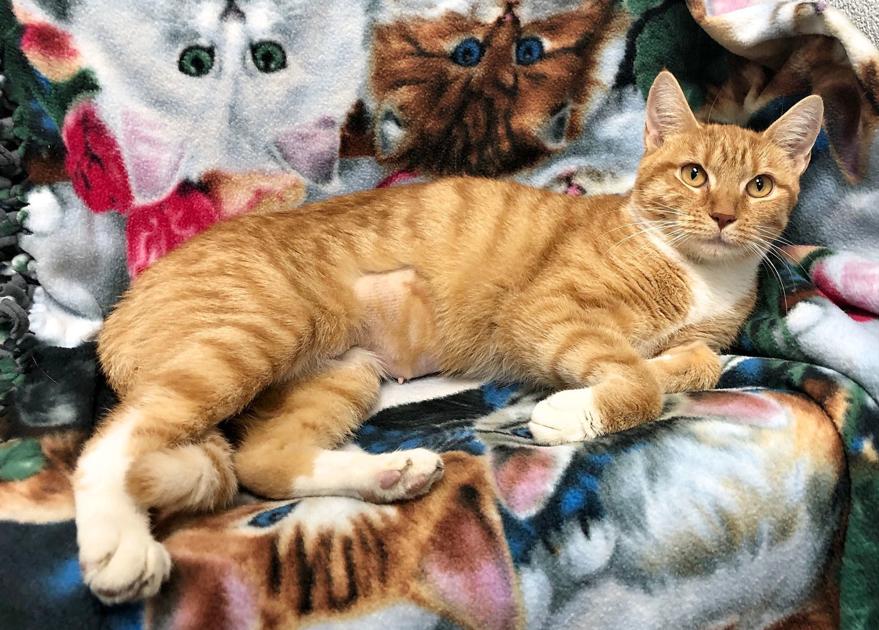 Community News: October 15 | Nvdaily
Shelter
Lil Lady, a one-year-old sterilized short-haired domestic cat, is available for adoption at the Shenandoah County Animal Shelter, 268 Landfill Road, Edinburgh.
She is up to date with her vaccines. The adoption fee is $ 15. The refuge is open from 10 a.m. to 4 p.m. on weekdays and from 10 a.m. to 2 p.m. on Saturdays.
Lions club
The Winchester Lions Club and the Winchester Chapter of the National Blind Federation will have a table at the Winchester Walking Mall from 10 a.m. to 2 p.m. Saturday with information, resources and advocacy for our community and the blind and visually impaired.
Cline visit
A staff member of Congressman Ben Cline will be operating flexible office hours from 9:30 a.m. to 11 a.m. Thursday at Woodstock Town Hall, 135 N. Main St.
A staff member will be available to meet with citizens to help them resolve issues they may have with a federal agency and to hear their views on current issues before Congress.
Haunted walk
Warren County Habitat for Humanity partners with Hazard Mill Farms to welcome "Haunting at Hazard Mill". This haunted walk will take place from 6 p.m. to 9 p.m. on October 21-23 and 28-30 at 1481 Hazard Mill Road, Bentonville.
Every evening from 6 p.m. to 7 p.m., the fear will be reduced for a Kids' Walk. Tickets cost $ 10 per person for adults and children 10 and over, $ 5 for children under 10. Food and drinks will be served each evening. Music and a trunk or treat will be presented on October 30.
Volunteer scarers and other supports are needed every night. More information and tickets are available at https://tinyurl.com/cjnnxnya.
Library
The Woodstock Library is now open 10 a.m. to 1 p.m. Monday through Thursday with public access to computers.
Musical program
Tkids, a new free music program for preschool through eighth grade, will be offered at Shenandoah Valley Academy, 234 W. Lee Highway, New Market. This year, children will learn Bible verses through music. The program will be taught by Monica Biaggi.
A parent meeting will be held at 4:30 p.m. on October 23. Practice will take place at 4 p.m. on November 13, followed by an audio recording on January 9, video recording on March 6, and first video on May 7. Information: e-mail [email protected]
WCHS Class of 1976
A reunion for the Warren County High School class of 1976 will be held from 6 p.m. to 10 p.m. on October 30 at the Front Royal Country Club.
Tickets, which cost $ 35 per person, include dinner. Checks should be made payable to Warren County Class of 1976 and sent to Susan Brown Jenkins at 208 Clymer Ave., Front Royal, Virginia 22630. Information: "Boo" Campbell at 540-622-8259.
Submissions
Submit your events to www.nvdaily.com/site/forms