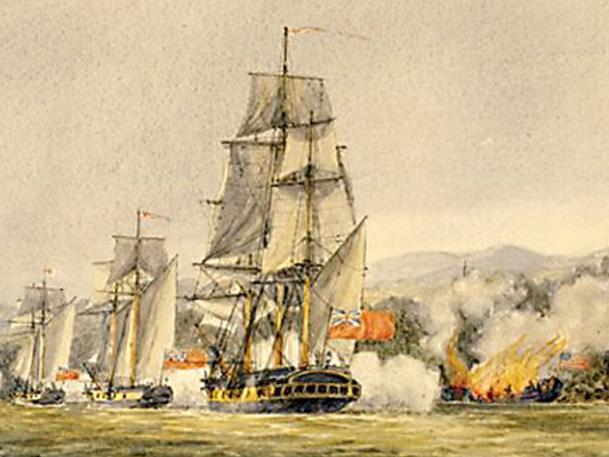 BOOK REVIEW: "Benedict Arnold, the fighting general: for the love of my country" | Way of life
Greg Zoller, a resident of Seneca Falls, believes that Benedict Arnold "was the greatest war hero in American history" … "a man of integrity and principle", who "when he went to the British side during the war was – in his mind – doing what he thought was best for his country. And love for his country was his guiding principle.
I read Zoller's book, "Benedict Arnold, The Fighting General, For The Love Of My Country". While Arnold may have rationalized that his actions were in America's best interest, Zoller does not substantiate his views on Arnold's authenticity with credible evidence.
Until Arnold made the decision to betray his oath of loyalty, he was, indeed, a war hero. Zoller does a good job describing Arnold's heroism before doing the things that have always made his name synonymous with the word traitor.
Once the American Revolution began, Arnold proved to be an exceptional military leader. In the fall of 1775 he led a march through Maine to Canada, which culminated in an attack on the walled city of Quebec. Although the attack failed, Arnold's bravery garnered much adulation.
His qualities as a continued leader were evident in the Lake Champlain campaign and in the Battle of Saratoga, where Arnold was seriously wounded. He was promoted to major general because of the way he conducted himself in these and other battles.
Nonetheless, Arnold complained that other officers received the credit to which Arnold was entitled. He was accused of corruption. His lavish spending habits led to debt. Arnold disliked America's alliance with France and believed America could resolve its differences with England. He sympathized with the American Loyalists, in large part because his wife – who aided Arnold's treacherous communications with the enemy – and his parents were Loyalists.
Even before General George Washington gave Arnold command of West Point in July 1780, he hatched a plan to cede this important stronghold to the British. As for Arnold's "honorable intentions", Arnold demanded that Britain pay him £ 20,000. (A single pound sterling in 1776 is now worth 160 pounds in Britain and $ 210 in the United States). Prior to this agreement, Arnold was giving the British details of Washington's troop movements and French reinforcements.
Arnold met British spy John Andre and finalized his plan to cede West Point to the British. Arnold's betrayal came to light when the Patriotic Militia captured André and found papers revealing the plot hidden in André's boot.
As soon as he learned of André's arrest, Arnold fled. Andre was hanged (It was the same punishment for Nathan Hale, an American spy apprehended by the British. Hale's last words reported: "I regret having only one life to lose for my country") .
Arnold was further rewarded with a British Brigadier General's Commission and a generous lifetime pension. He commanded British soldiers in the raid on Richmond and surrounding communities. Troops under Arnold's command destroyed much of New London, Connecticut, and slaughtered American soldiers after their surrender after the Battle of Groton Heights. Zoller suggests that this massacre took place without Arnold's approval, but there is evidence to the contrary, including a frightening letter Arnold wrote to Washington that warned that if Andrew was hanged, "I call on Heaven." and earth to testify that Your Excellency will rightly be responsible for the torrent of blood which may be divided accordingly.
I can't fault Zoller for not proving his theories. Even if America's best defense attorneys could devise strategies to exonerate Arnold's bad reputation and bad reputation, I doubt they will succeed.
Zoller agrees that continuing the story is "fun and interesting." I liked the way Zoller puts the reader "in the shoes of one of the first American settlers in the late 1700s" by describing the difficulties of everyday life, for example, "for most people, the house was a one-room cabin with dirt. floors and no windows. There were no bathrooms. You went to an outhouse, outdoor latrine, or into the woods when needed.
Particularly noteworthy is Chapter 20, "A Long and Painful Winter for Arnold and America". Arnold spent five months on his stomach trying to recover while enduring excruciating pain from his injured, atrophied leg. Arnold "survived the ordeal but would be paralyzed and suffer for the rest of his life." The chapter also describes a time when Arnold "went on the offensive with Congress and became the premier advocate for veterans rights. He harassed Congress with his memories of men bleeding and dying while serving in their country, when Congress made no provision for their widows and children.
This chapter also deals with a letter Arnold received from British Colonel Beverly Robinson aimed at persuading Arnold that if he joined the British side he could help guide America away from France and towards independence under a A more benevolent Britain. Zoller notes that "shortly after Robinson's letter, most historians highlight evidence of Arnold's first contact with the British."
Historical evidence reveals that Arnold's subsequent actions were driven largely by personal interests rather than America's best interests. During his lifetime, Arnold was vilified not only in America but around the world.
After the French statesman Charles-Maurice de Talleyrand met Arnold in 1794, Talleyrand declared: "I must admit that I felt a lot of pity for him… because I witnessed his agony.
Canandaigua resident Joel Freedman contributes book reviews and essays to the Finger Lakes Weather often. Now retired, Freedman taught American history at Finger Lakes Community College for many years.