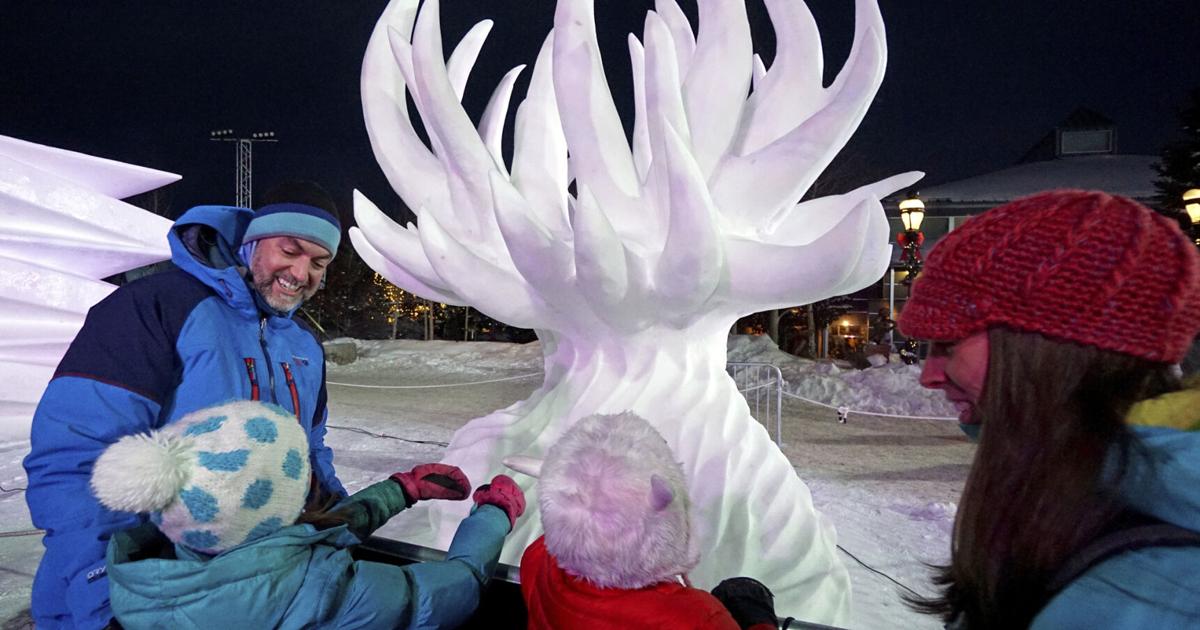 7 Things To Do On The Weekend Around Colorado Springs And Beyond | Culture & Leisure
SATURDAY
Want to know everything about your family? Here is a virtual Introduction to genealogy offered by Pikes Peak Genealogical Society, Saturday 1-5 p.m. Set up Zoom from Thursday or Friday to ppld.librarymarket.com/introduction-genealogy-partnership-between-ppld-ppgs-2 It starts with setting goals, organizing, recording information, and common record types. The session is free.
SATURDAY
For adults: a historic stroll, law and disorder, led by the staff of the Colorado Springs Pioneers Museum. Subjects include the execution of the KKK out of town, this "dry city" in a "wet" era, and a gun battle against a train robber downtown. 2:45 p.m. ride ending with a gin talk and cocktail at Brooklyn's on Boulder, $15 (or $7 without gin). Prepaid registration: elpasocountynaturecenters.com
SATURDAY
Spend time outdoors and watch cold season birds during the North Cheyenne Cañon Winter Birding Festival at the Starsmore Discovery Center, 2120 S. Cheyenne Canyon Road, 10 a.m. to 2 p.m. Family activities, treasure hunts and bird watching education. Donations of $5 per family to support city park programs. coloradosprings.gov/page/north-cheyenne-canon
SATURDAY
A Saturday night of comic relief at Laugh'n Feed'n the Need'n for the benefit of the Care and Share food bank. With Oxymorons Comedy and former Oxymoron Richie Kotwica at Iron Springs Castle closed for the season at Manitou, 444 Ruxton Ave. $20. Raffle prizes and silent auction with nonsense for all ages. 7 p.m. eventbrite.com/e/laughn-feedn-the-needn-tickets-231030477377
SATURDAY SUNDAY
A Gershwin Weekend in Boulder and Lone Tree. The Boulder Philharmonic is hosting a Gershwin Celebration at 7:30 p.m., Saturday at Macky Auditorium, 285 University Ave. Tickets $18 – $78; child/student tickets $10. boulderphil.org. On Sundays at 1:30 p.m., the trio moves to the Lone Tree Arts Center, 10075 Commons St. $30-$50 lonetreeartscenter.org/showinfo.php?id=1331
SUNDAY
It is Track sprints day at Pikes Peak International Raceway and it's open to all drivers, who won't be sharing the road with others this time around as they push for speed. 7 a.m. to 3 p.m., drivers meeting 9:45 a.m. ppir.com
MONDAY-JAN. 30
The internationally renowned Budweiser International Snow Sculpting Championships takes place all next week in Breckenridge. Teams will be sculpting 24 hours a day, 7 days a week, Monday through January 28, when viewing begins until February 2. Artistic creations begin with 12-foot-tall packed snow blocks weighing over 20 tons. visitbreck.com/snow-sculptures
JAN. 29
Fly, fruitcakes, fly a week later. Originally scheduled for this weekend, January 22, postponed to January 29. The 27-year-old Manitou specialty, The big fruitcake toss, 1 to 3 p.m. at Memorial Park. Competitions include throwing and catapulting for distance and accuracy, and even a Great Fruitcake Bake-off. Bring in non-perishable food donations for Manitou Springs Food Pantry. manitousprings.org
REMARK: Check websites for last minute changes and COVID-19 protocols.