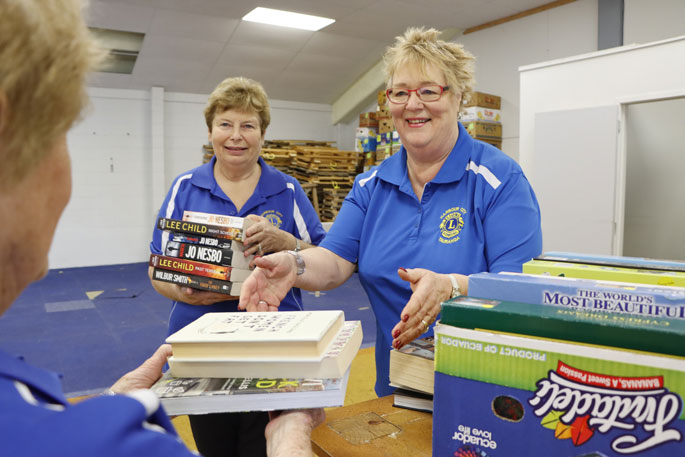 SunLive – Lions Ask Tauranga Worms to Donate Books
Horror, fantasy, classics, comics, action and adventure, detective and mysteries to gardening, self-help guides or biographies and autobiographies and every type of book in between.
The Tauranga Harbor City Lions Club asks residents of Western Bay of Plenty to donate good quality books at its annual book sale in November.
"We need good quality, clean and readable books. The kind of books you think other people would like to read, and the puzzles," says coordinator Christine Currie.
The Tauranga club needs thousands of pounds to pull off the November 4-6 sale and raise as much money as possible, with every dollar going back to the community, says Christine.
The book fair started in 2007 and Christine says that every year it gets bigger and bigger.
"We put around 1,000 banana boxes of great books up for sale at the event in November – so we're asking the community to donate their undamaged reads that they no longer need or want more."
In November, the Lions set up two large halls at the Tauranga Racecourse filled with books for sale – but before that, club volunteers have to prepare the books for sale – so they need donations now.
"A room that we fill with fiction books; the other we fill with non-fiction. All fictions are all listed in alphabetical order. In the non-fiction room, all the books are grouped by subject.
Christine says book donation drop-off points are at Harvey Norman Cameron Rd, Wet and Forget Chapel St Centre, Countdown Bethlehem Town Centre, 4 Seasons Tauranga Crossing and Bunnings Jean Batten Drive. For more details, call 579 2204 or 543 4418 or 027 270 5292.