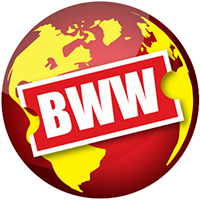 Chance Theater presents a staged reading of CRIMSON LIT: SCARLET LETTER SETLIST
Chance Theater, Anaheim's official resident theater company, presents a staged reading of a new show titled Crimson Lit: Scarlet Letter Setlist as part of the 2021 OTR New Works series. This new musical adaptation of The Scarlet Letter will have music and lyrics by Jill Sobule and a book and lyrics by Krista Knight. The staged reading will be conducted by Associate Artistic Director of Chance Theater Jocelyn A. Brown and music conducted by Barry Brinegar. There will be performances on Wednesday October 20 and Sunday October 24 at 7:30 p.m.
You won't want to miss this staged read of a brand new pulpy riot grrrl musical adaptation of The Scarlet Letter written by singer-songwriter Jill Sobule ("I Kissed a Girl", "Supermodel") and our playwright. 2020 resident Krista Knight (Shooter !, Crush, Lipstick Lobotomy). In this musical, poetic justice has finally arrived for the rebellious teenager Winnie. She will fail summer school and will have to repeat grade 11 unless she is able to complete a book report. But that's not the worst. The worst part is that the book is The Scarlet Letter by Nathanial Hawthorne, which Winnie does NOT want to read. Well, that's a shame because she's in a whole room about it.
Responding to why this is the perfect time for a pulpy grrrrl riot adaptation of The Scarlet Letter, Krista and Jill said: We dug up Nathaniel Hawthorne's corpse so we can crouch in solidarity. The Scarlet Letter is an established American myth that shows how old and ingrained these conversations and labels are. On stage, we will celebrate the humanity and femininity of this relic in a new light. Bold heroines saturated with colorful pop overdrive demolish the scaffolding of yesteryear in a summer revival through non-consensual American literature. "
Joining director Jocelyn A. Brown and musical director Barry Brinegar on the production team for this reading are playwright Jenny Jacobs, director Cynthia C. Espinoza and OTR production associate James Michael McHale. The reading will feature Monika Peña (Lizzie, The Musical), Mandy Foster (Emma – The Musical), Brooke Aston (staged reading from The Queer Couch), Samantha Labrecque (Goosebumps, The Musical), Lydia Myers Margitza (Big Fish), and Camryn Long (A Chorus Line).
Chance Theater COVID-19 policy requires general show ticket holders to provide proof of full COVID-19 vaccination. Those under 12 – and anyone without proof of being fully vaccinated – must provide proof of a negative COVID-19 PCR test performed within 72 hours (3 days) before entering the theater. Masks are mandatory at all times for all clients and visitors, regardless of their immunization status. Ticket holders who do not comply with these policies will not be admitted. Get the most recent information on Chance Theater health and safety protocols at www.ChanceTheater.com/safety.
Call (888) 455-4212 or visit www.ChanceTheater.com for more information.