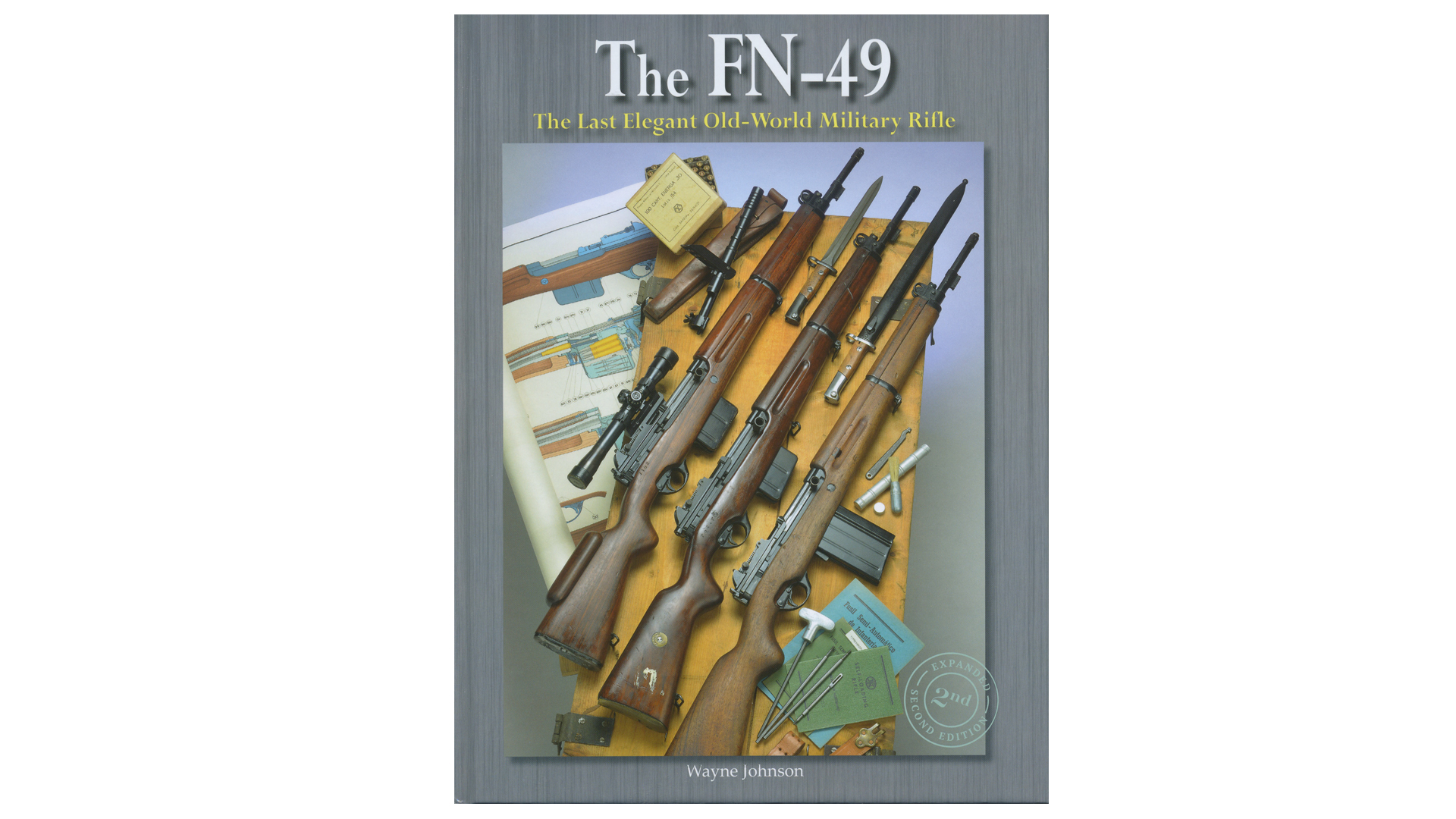 Book review: "The FN-49 – the last elegant military rifle of the old world"
Whether you call it the ABL, SAFN, Model 49, or just the FN-49, this is one of the most stylish military autoloading rifles ever made. Author Wayne Johnson has done the gun community a service with the first edition of this book in 2004. The second edition of The FN-49, the last elegant military rifle of the old world is more than double the size of the previous book with a lot of new information incorporated into its pages. The author's continued research into firearms over the past 15 years has resulted in a 460-page book with over 1,100 photographs and illustrations, including numerous combat and training images of its use in the world.
The book opens with an overview of National Factory until the introduction of the FN-49, includes a biography of weapons designer Dieudonné Saive and chronicles previous autoloading rifles, such as the Experimental Autoloading Rifles (SLEM) and EXP, which led to the development of the 1949 model.
A range of contract rifles are covered in separate chapters, and FN-49 sniper variants are also included. Readers will find the various rifles covered in startling detail and, thanks to FN's opening its searchable records, reprinted "Order Lists" provide order details for each rifle contract from April 1949 to the final order of FN-49 delivered to Century Arms. in 1975.
Excellent color photographs and original images, factory drawings, manuals and advertisements help tell the story of these superbly designed rifles in a visually striking way.
The 8¾ "x111 / 4" hardcover book is available through fnbrowning.com, (336) 394-4138, and is priced at $ 74. For NRA members who reference this review, a coupon will be available for a limited time from the publisher for free shipping.